The International Agriculture and Rural Development (IARD) is course offered by the College of Agricultural Sciences (CALS), Cornell University.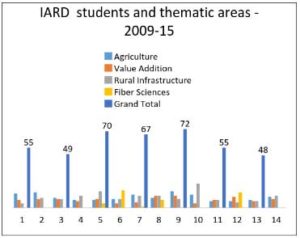 IARD provides an opportunity of experiential learning for Indian and US agricultural students. Through the exchange program modules, students experience agricultural and rural development issues in upstate New York followed by field experience in India and finally present a group project paper. The course covers activities in class rooms, libraries, field visits and hands-on laboratory work. This program started in the year 2002 and has so far reached more than 500 students. CSFD has facilitated 16 experiential learning visits/programs to students and the faculty to interact with experts from industry, academic institutions and policy planners. They have facilitated students to gain in-depth knowledge, as well as first hand practical experience through field visits to various research institutes, NGOs, state agricultural universities and lectures on rural development delivered by experienced faculty and industry speakers.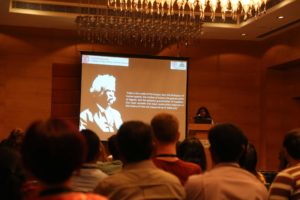 The course provided Indian students a unique exposure to different cultural, educational and social practices that augment their learning and stimulate their performance. Students benefited from resources at Cornell and visits to various industries in agri-processing sector and agriculture system. The program helped students not just in their academic endeavors but also in understanding different cultures and helped them improve their outlook towards a better career.