By the year 2020, India will home the youngest population on the planet. Understanding how the nation's youth will contribute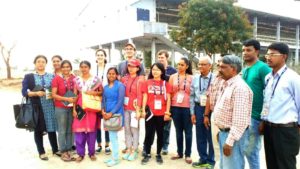 to agriculture and use the traditional agricultural methods with modern knowledge is a huge concern. Despite the challenges, human resource development is critical for sustaining, diversifying and realizing the potentials of agriculture. Development agenda 21 refers to promoting sustainable agricultural and rural development – major adjustments are needed in agricultural, environmental and macroeconomic policies at national and international levels especially on education initiatives, economic incentives and development of appropriate and new technologies. Given the need, it is extremely important to improve social awareness and create an enabling environment for students to take up agricultural studies and shape the future of agriculture in India.
It is the mission of CSFD to provide scholarship to exceptionally bright students from India and enable them to accomplish professional success. We provide scholarships to students pursuing doctoral studies and bachelors and post graduate programs. Mr. Dhyaneswaran Palanichamy is given scholarship to pursue doctoral studies in plant breeding delivered by Cornell University. A scholarship of USD 28, 002 was released for the period of 12 months, August-2013 to August-2014). The student will complete his academic session from Cornell and pursue off-campus research work for the next two years at Tamil Nadu Agriculture University (TNAU) which will begin from August, 2014.