It is the mission of CSFD to provide scholarship to exceptionally bright students from India and enable them to accomplish professional success. We provide scholarships to students pursuing doctoral studies and bachelors and post graduate programs.
Scholarships Program
---
CSFD provides scholarships to students pursuing agriculture sciences in universities who are exceptionally bright and can't afford higher studies. CSFD offers scholarships to students pursuing doctoral studies, bachelors and post graduate programs.
Under this program CSFD is supporting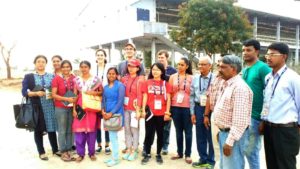 Support students to pursue doctoral studies
Nurturing professionals in agricultural sciences
Under our "Nurturing professionals in agricultural sciences" project we are currently supporting scholarships 10 rural students and one faculty. The students are pursuing BSc in agriculture sciences from Assam and Dharwad agricultural universities. These students will be undergoing 402 and 602 programs and later will join the IARD program with Cornell students.
---
Dual degree program (Completed)
Dual degree program was offered by Cornell's Master of Professional Studies (MPS) and State Agricultural University' (SAU's) Master of Technology (M. Tech.) programs.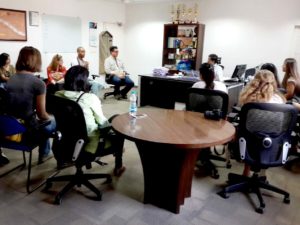 Through this program, the students acquired two degrees in five semesters and were trained adequately to engage in rural development that could bring sustainable gains in agriculture and rural industry through enterprise development and technology transfer. The program was initially proposed to fulfil significant unmet needs of life science professionals who could effectively combine science, technology and management knowledge and skills to benefit an industry characterized by high levels of global integration.
The degree was offered as a dual degree from Cornell University and the Tamil Nadu Agricultural University (TNAU). 13 students have graduated in year 2008 to 2011. The program was co-sponsored by Sathguru Management Consultants Private Limited and Navabhai Ratan Tata Trust (NRTT). The program supported development and implementation of two Cornell University (MPS) programs in food processing and plant breeding (Agricultural Biotechnology) respectively.
The MPS programs on food processing and plant breeding were chosen by CSFD because it fit well with issues related to the Indian government's national priority to enhance agricultural productivity and address the growing needs of the private sector. Development and implementation of the two MPS programs were the central activities of CSFD. Indian SAU students along with some faculty members had spent a semester at Cornell University taking courses and upgrading their research and teaching skills respectively. They had followed it up with course completion at their TNAU assisted by Cornell-trained faculty.
This program benefited the Indian agriculture training in the following ways:
In the area of food processing (value addition and markets), the MPS dual degree had exposed students to the new curricula designed to address needs of local and international industries and markets
In the area of plant breeding/agricultural biotechnology, the MPS provided a new curricula with focus on appropriate trait validation, regulatory compliance, intellectual property protection and licensing, environmental risk assessment and market dissemination through outreach efforts
Additionally, a Cornell University degree, combined with a SAU degree, had greatly enhanced both the competency and the credibility of the students. The 13 students that benefited from the first phase of the program, became the first internationally exposed graduates with the comprehensive capability to meet the needs of the private and public sectors.