Dharani Priya, from Coimbatore is a research scholar at Tamil Nadu Agricultural University. Though agricultural sciences happened by accident she has realized a profound love for the subject.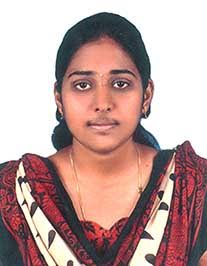 She has been part of the IARD program in 2016. While sharing her experiences she said how post IARD program, she could recognize a new person in her with boosted confidence and enormous amount of value added knowledge. She said her experience not just benefitted her but also motivated her juniors at college to perform better at academics with a desire to be part of the upcoming IARD programs in India.
The countless interactions with various stake holders, faculty and students has inspired many research interests in her. Today she is pursuing Phd at TNAU in extension education in agriculture focusing on ICTs. She said post IARD she has developed interest in entrepreneurship, something she could not imagine doing before. She plans on approaching the agri-business incubator in TNAU and pitch for an entrepreneurship project related to poultry next year. She expressed that the interest in poultry business was merged during IARD visit.