25 year old Daisy Sarmah was IARD (2015 batch) from Assam Agricultural University. Now she is a PHD scholar working as an Assistant Professor at the Assam Downtown University teaching the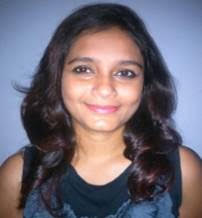 students on food processing. Reflecting on her IARD experiences, she confidently says that she has not only gained a deeper insights to agricultural practices but she is disseminating the knowledge gained through IARD to her students and inspiring them towards agriculture, modern technology and development. Prior to IARD she felt quite challenged to relate the theory with practice. She opined that IARD program has helped her to make clear connections with class room theories to ground level agricultural and life sciences practices.
She hails from a lower-middle class family in Guwahati, grew up seeing her grandparents work on the fields in Assam and wanted to pursue agricultural sciences as a career. She did her bachelors and Masters from Assam Agricultural University. Daisy is currently shaping over 80 young minds through her teaching and she is determined to shape more through her learnings from IARD.