Naveen Kumar from Tamilnadu Agriculture University (TNAU), felt like "a frog in the well" before IARD. Hailing from a poor farmer family, he had to work very hard to finish post-graduation.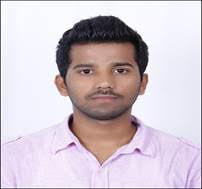 He always felt challenged with English language due to regional medium education. Despite opting for food sciences as specialization, he felt clueless about his future and his contribution to his community.
He mentions that IARD's exposure visits to industries, business incubators, and value addition projects has helped him to understand the enormous opportunities and multiple academic horizons in the field of agriculture and allied sectors. He said that the program has helped him to identify his key strengths and meticulously overcome his weaknesses.
Naveen, today is a Horticulture Officer under training, for the Government of Karnataka. He says while paying fee for his MSc course was itself a challenge, getting sponsorship for participating in IARD was something he never imagined or would not have been possible with his economic status. He says with the acquired experience from IARD will be put to use in field for the betterment of the farming community in Karnataka.