Aswath's deep passion towards agriculture from a young age motivated him to join BSc Agriculture at Tamil Nadu Agricultural University where he went on to pursue MSc in Agricultural Economics.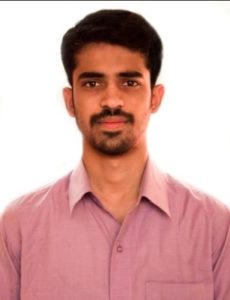 He was overwhelmed when he was chosen for IARD course as he strongly felt that he would gain extensive understanding on the know how's of the agricultural world. He says that IARD has helped him to understand the ways and means of communicating with different stake holders related to agri–rural development. The multiple interactions have made him a better communicator in agriculture related issues.
Aswath is currently working in Guntur District, Andhra Pradesh with ITC Agri-Business as an Agricultural Resource Officer, working closely with farmer produce and processing, ensuring maximum profitability to the farmers and he is facilitating support for Agri–Rural Entrepreneurs in Andhra Pradesh. He has been able to reach over 500 farmers in a period of 4 months and is responsible for their improved economic status. Along with his job role, he is involved actively in the Corporate Social Responsibility (CSR) of ITC where he contributes towards rural community development, afforestation, cattle breeding, agri-business development, infrastructure for educational institutions and the installation of solar street lamps and RO purifiers. Aswath is one among the few dedicated youngsters working towards creating sustainable development in agriculture. The IARD program has become a catalyst for the inspiring work he does today.